Leaving a Legacy
Bauer Alumnus Andrew Gardener Funds $100,000 Scholarship Endowment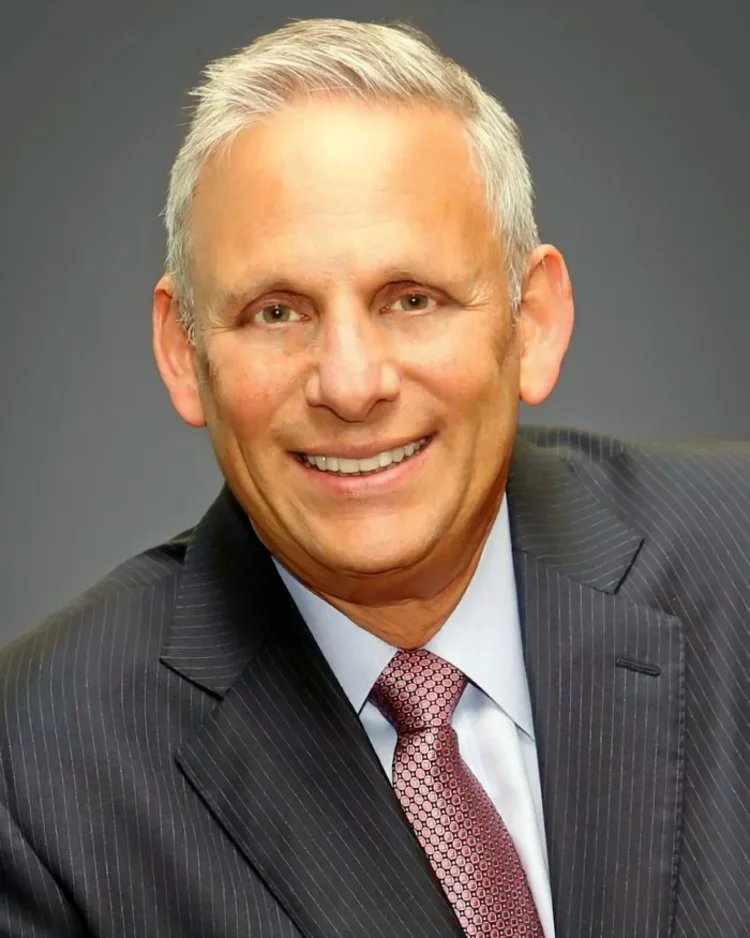 Tanglewood Legacy Advisors, founded by Bauer College alumnus Andrew Gardener, has funded a $100,000 scholarship endowment for Bauer College finance majors that will be awarded for the first time this fall.
"Our country desperately needs more, younger CFPs," said Gardener, who earned his Certified Financial Planner™ (CFP®) credentials at Bauer College before establishing Legacy Advisors in 2003. The average CFP® is now only a decade away from retirement.
While Gardener is passionate about the importance of his profession, he well understands that the field lacks the glamourous image attached to some other finance professions, like investment banking or hedge funds.
"There's probably not going to be a major movie made about a financial planner," he said. "But to me, it is very meaningful and incredibly gratifying to help make a qualitative and quantitative difference in others' their lives."
And, as it turns out, the story behind why Gardener entered into the field has all the elements of a big screen storyline.
A rags-to-riches story took his father from sweeping the floors of a Wall Street investment firm, after serving in the Korean War, to emerging as the top trader of the firm 15 years later. Sadly, his father experienced a health crisis at the age of 45 he wasn't expected to recover from. Although Gardener's father survived and lived for more than three decades, he lacked the educational background to manage his wealth in a constructive way, Gardener said.
The family was left with inadequate savings. And the experience heavily influenced Gardener's decision to become a CFP, after a successful 22-year career in finance.
"My father was an excellent investor," Gardener said. "He didn't know that much about financial planning. That became core to what I wanted to do."
Gardener has made a personal commitment to not only serving clients well, but also doing what he can to advance financial literacy in Houston. His firm sponsors an internship at Bauer. He has served as chair of the Financial Planning Association of Houston and as an ambassador to the CFP Board of Standards. He has also chaired numerous other Houston-area boards for community-building non-profit organizations.
He also teaches classes at the Mission of Yahweh, an emergency shelter for women and children, a volunteer activity that he finds energizing.
"The women, really through no fault of their own, are often in desperate situations. The mission gives them the skills to have a second chance, and my job has been to teach them the very basics of financial literacy."
"There is a deep divide between the haves and the have-nots in this country," Gardener added. "One of the biggest barriers is financial literacy."
For people in any income sector, the most important aspect of financial planning, Gardener said, is to actually have some kind of roadmap that involves saving, investing, and identifying priorities and goals.
"We're trying to create a financial planning legacy. It's not just passing on your money to your kids. It's also about passing on your values. To me, giving back to the community and supporting financial literacy is important."
CFP programs such as Bauer's are the gold standard for financial planning, Gardener said, especially in an age of information overload.
"It provides an educational and ethical framework for financial advising."
He added: "Bauer College is where I did my (CFP) training, but I also like the fact that UH has such a diversified population. I'm hoping students who are awarded a scholarship will be eager to serve both the affluent part of our society and those who are trying to climb up the ladder. "