Expanding Bauer's Global Footprint
Dean Paul A. Pavlou Names New Assistant Dean of Global Initiatives for Bauer College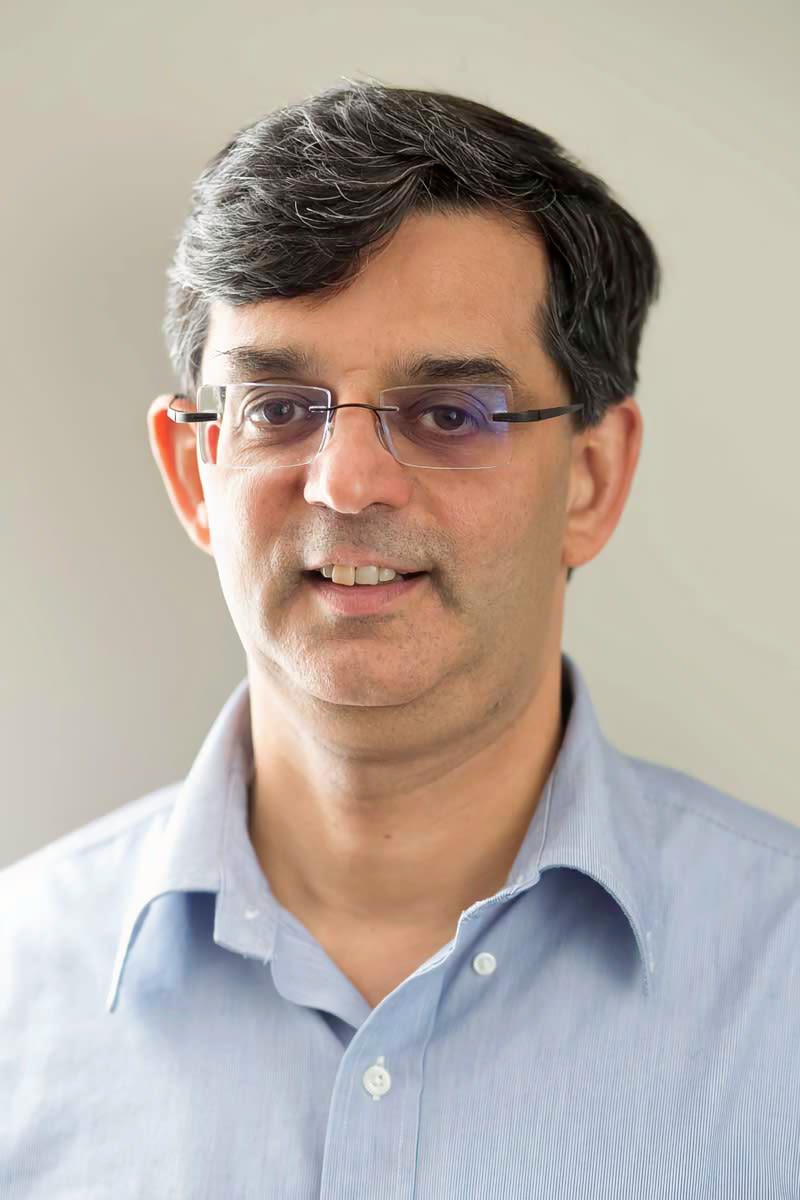 The C. T. Bauer College of Business at the University of Houston is affirming its commitment to provide students with a global perspective, naming Instructional Assistant Professor Nikhil Celly to a new position, Assistant Dean of Global Initiatives.
Celly has served as Director of Global Initiatives since early 2020, leading Bauer College's Office of Global Initiatives.
"Despite the pandemic, Nikhil managed to develop and grow multiple new partnerships across the globe," Dean Paul A. Pavlou said. "This is part of our 2020-25 Strategic Plan to develop a global mindset for our students by creating, fostering and providing a world-class business education with a global perspective to transform lives, organizations and society."
In his expanded role, Celly plans to further expand Bauer's global footprint by developing additional value-added international partnerships, working with faculty to expand the global content of all courses through COILs (Collaborative Online International Learning) with partner schools, developing additional Learning Abroad programs and continuing to establish joint programs, including degrees and certificates, with schools around the world.
"I am excited to continue to advance the mission of the Office of Global Initiatives as we work to develop a global mindset embedded across Bauer College," Celly said. "As Houston's business school, Bauer is uniquely positioned to leverage the global business community to expand our global offerings."
Celly is a competitive strategy and international business professor with an interest in smart technologies. He conducts multidisciplinary research on firm competitiveness, restructuring, ambidexterity, innovation and emerging markets strategy, employing large data sets and interviews with executives of firms in the United States, Canada, India, China, Hong Kong, Russia and Japan. His research has been published in top academic publications, including the Strategic Management Journal, the Journal of the Association for Information Systems and the Journal of Management Studies.
He teaches the core strategic management class at Bauer College, as well as electives and Learning Abroad courses on global strategy and international business. Prior to academia, he was a senior executive in a software and people management-consulting firm, two international education startups with $10 million venture funding, including funding from the International Finance Corporation, and co-founder of an international education and training consulting firm.
Under Celly's leadership, the Bauer Office of Global Initiatives has launched numerous international partnerships, including a first-of-its-kind transnational double-degree program with the Asian Institute of Management in the Philippines. The college has also brought students from across the globe to Houston to learn from Bauer faculty, with 40 students from École Supérieure de Commerce de Paris (ESCP) Business School in Berlin spending a week on campus to learn about sales management in the digital age.