A First in Bauer History
Bauer College Ranks Top 45 in the Nation for the First Time in its History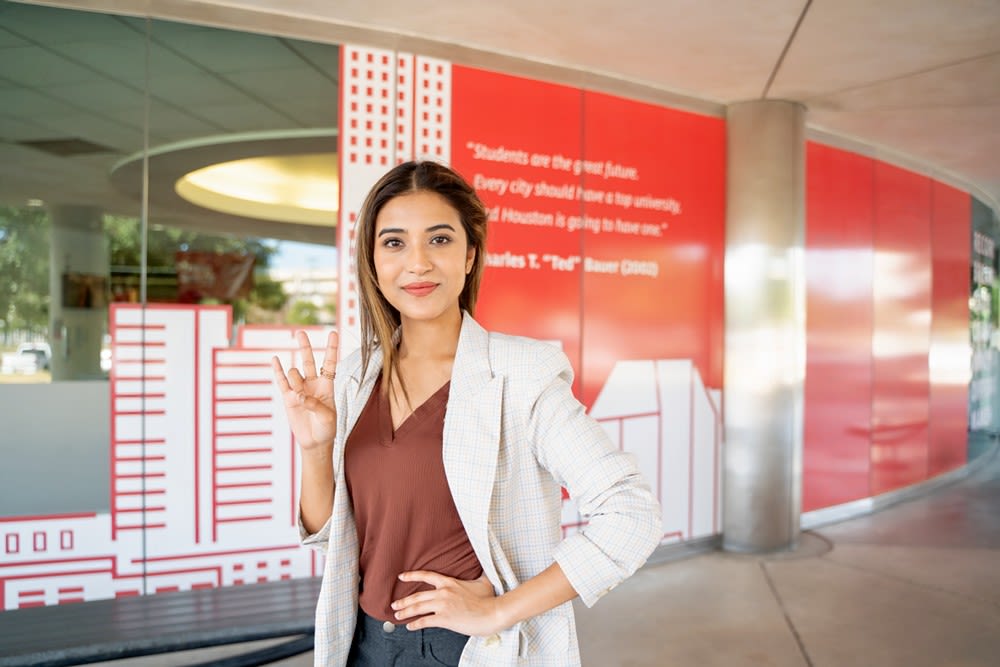 For the first time in its history, the C. T. Bauer College of Business at the University of Houston is ranked among the Top 45 public business schools in the nation in the U.S. News & World Report 2024 Undergraduate Business School rankings.
Bauer College tied for 43rd among public business schools (tied for 70th overall) after ascending 16 spots. Last year, Bauer tied for 86th in the overall category.
"It is really gratifying to confirm growing recognition of the tremendous education Bauer offers," said Dean and Cullen Distinguished Chair Professor Paul A. Pavlou. "Bauer has been engaged in a deliberate strategic effort to enhance and reimagine all aspects of the undergraduate experience. We have a mandate to prepare our students for the changing world of business through leading edge programs. In practical terms, that has resulted in industry-relevant curricula, numerous experiential learning opportunities, and laser focus on placement of Bauer graduates who achieved a remarkable 97.4% job placement (six months after graduation) last year."
Bauer's entrepreneurship program also earned specialty program recognition from U.S. News & World Report. The Cyvia and Melvyn Wolff Center for Entrepreneurship, ranked No. 1 for four years in a row in The Princeton Review/Entrepreneur magazine's annual ranking, entered the U.S. News & World Report Top 10 for the first time in the most recent survey. It tied for 12th last year.
The survey analyzed more than 500 private and public business schools. The scores are based on peer assessment, with deans and senior faculty members from each AACSB accredited school rating the quality of all the schools they were familiar with.