A Commitment to Opportunity
Jamie Belinne Named Associate Dean
for Career and Industry Engagement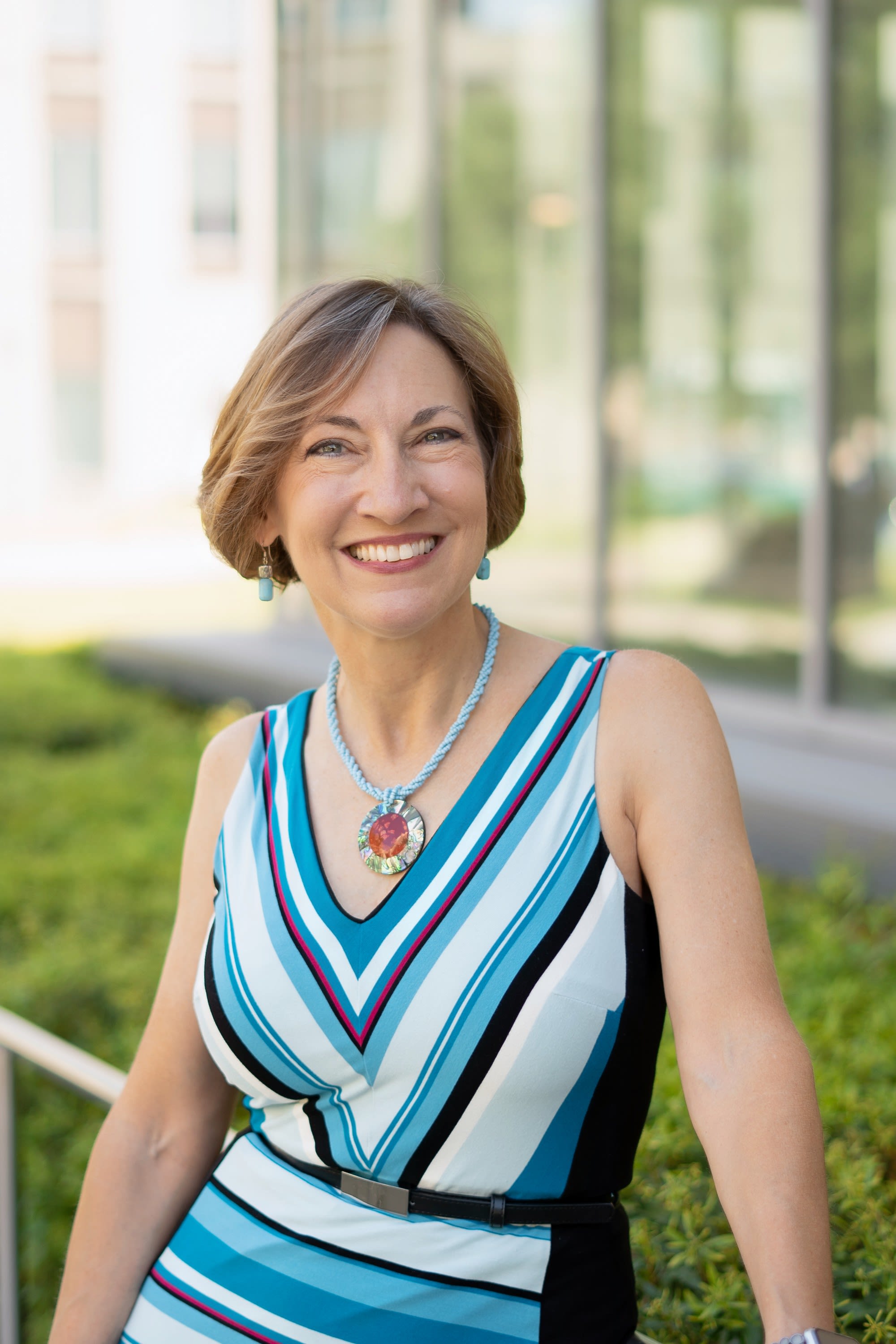 Jamie Belinne has been named Associate Dean for Career and Industry Engagement at the C. T. Bauer College of Business.
"Bauer has a strong history of connecting students to employers in the classroom and the office," she said. "I hope to build on our many successful programs to provide even more hands-on learning and job opportunities to Bauer students by partnering closely with our faculty and our employers."
Belinne, previously Assistant Dean for Career Services, arrived at Bauer in 2005. One of her many noteworthy accomplishments has been overseeing a tremendous increase in the college's undergraduate career placement rate, from less than 40 percent to more than 90 percent.
Belinne created the Connecting Bauer to Business course in 2006 to help incoming Bauer students better understand the resources and options available to them at the college.
"We wanted to make sure that as soon as students decide they want to major in business, they have access to information about the career options that are available, how to build a professional network, and other steps you can take to take control over your destiny," she said.
Working to increase the number and quality of Bauer's experiential learning opportunities has also been a key priority. Belinne was asked to head a task force to establish an Office of Experiential Learning at Bauer College in 2019 and was later appointed to oversee it. The office is now ranked #1 in Texas and #4 among all public universities by Forage, and Belinne is ranked as being among the top 10 percent of experiential learning educators in the world. She was asked to speak on experiential learning innovation at the American Educational Research Association Service Learning SIG conference and has also served as an invited presenter for EduSourced, for a global webinar on large-scale experiential learning programs.
Belinne's innovations around career services, career curriculum and placement programming have earned her several awards, including the National Association of Colleges and Employers Professional Change Maker Award and the MBA Career Services and Employers Alliance Lifetime Service Award.
She has also been an invited speaker on MBA career services and outcomes, reporting to industry conferences in six countries, and is on the Fulbright Specialist roster based on her work with MBA career services and experiential learning.
Belinne is the founder of Building on Difference, which provides executive training on intergenerational workplace issues, inclusive leadership, negotiations and more. She is a board member of the Greater Houston Women's Chamber of Commerce and was recently named an honoree by the Houston Business Journal's 2023 Women Who Mean Business Awards, an annual recognition of women in leadership roles who have demonstrated excellence in their careers and community. Belinne was honored in the non-profit category.
She completed her Ph.D. in Curriculum and Instruction at Texas Tech University in May 2023. Her research focus is on the longitudinal impact of specific, experiential, curricular interventions on the perspectives and behaviors of MBA alumni and business leaders.