A 5-Peat for the Wolff Center for Entrepreneurship
Bauer College Celebrates #1 Ranking with
Students, Faculty and Donors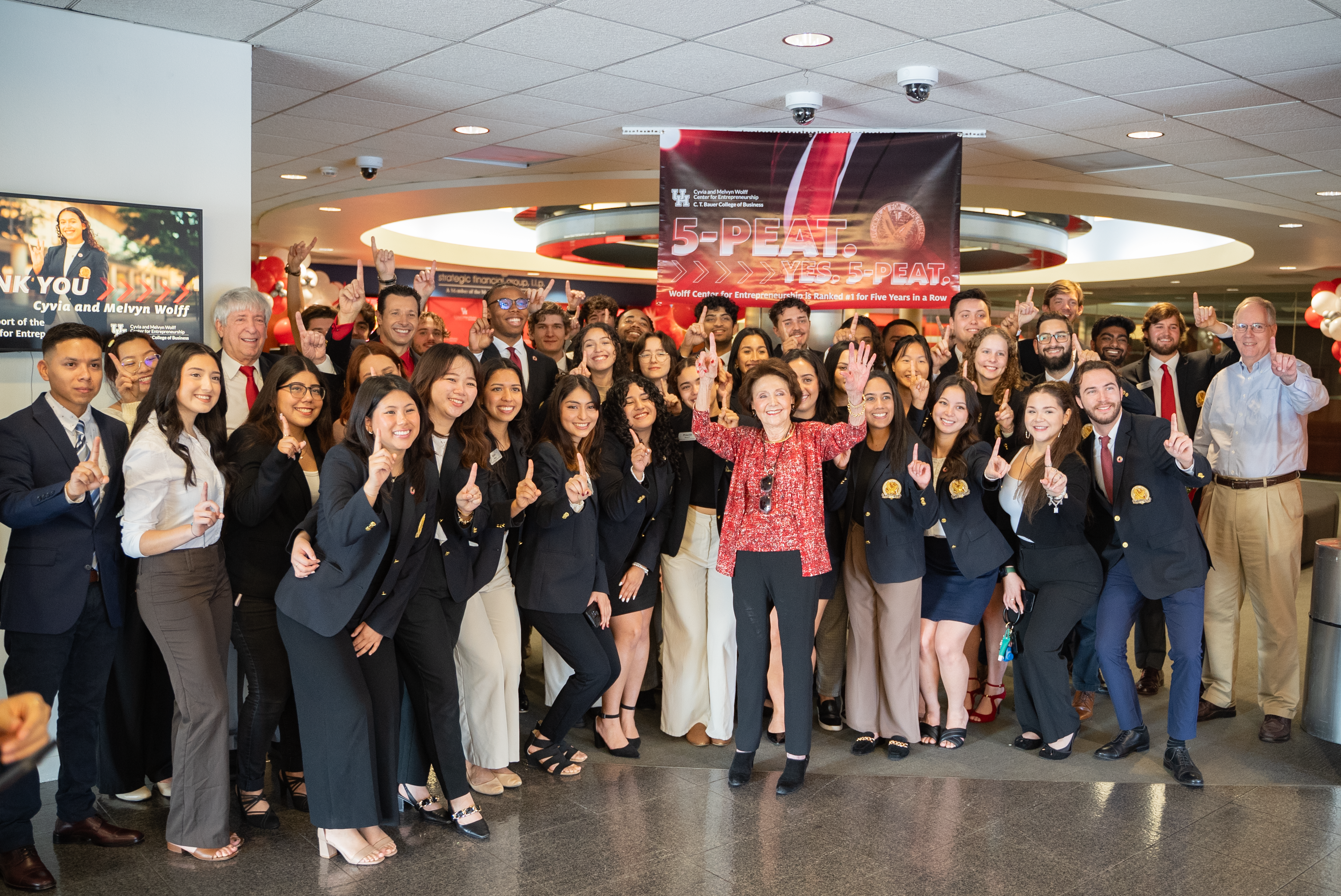 A crowd gathered on the first floor of Melcher Hall Tuesday morning to celebrate a fifth consecutive No.1 ranking for the Cyvia and Melvyn Wolff Center for Entrepreneurship at the C. T. Bauer College of Business at the University of Houston.
The Wolff Center's ranking remains the same for a fifth straight year as The Princeton Review placed the program at No. 1 on its Top 50 Undergraduate Schools for Entrepreneurship Studies list, published in Entrepreneur magazine.
Bauer College Dean and Cullen Distinguished Chair Paul A. Pavlou, Wolff Center Executive Director Dave Cook, and program benefactor and supporter Cyvia Wolff formally announced the program milestone in front of students, faculty and staff in Bauer College.
Here, we capture some moments that were seen and heard at the celebration.
Paul A. Pavlou
Dean and Cullen Distinguished Chair, C. T. Bauer College of Business
"We want to make it another five years of being No. 1. Every year is a promise to get even more achievements and even more great things for the Bauer College and the Wolff Center. I want to place my sincere thanks to everyone who is able to make it possible. Of course, right in front of me are the students. You essentially make the Wolff Center the number one program in the country each year because of your hard work and dedication. Congratulations to you."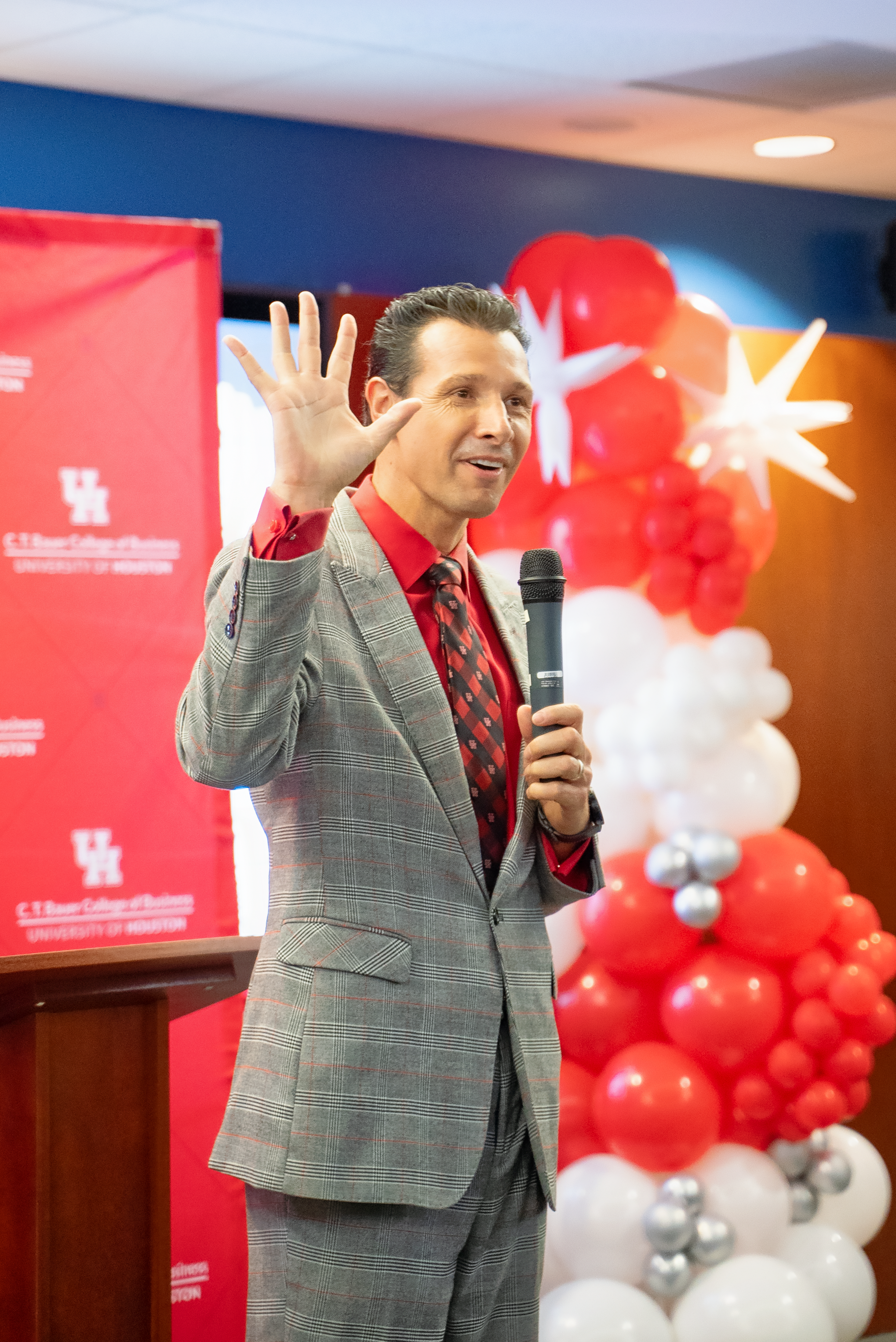 Dave Cook
Executive Director, Cyvia and Melvyn Wolff Center for Entrepreneurship
"Well, it doesn't get old, I can tell you that. This program works because of the hard work that people put into it, including the students."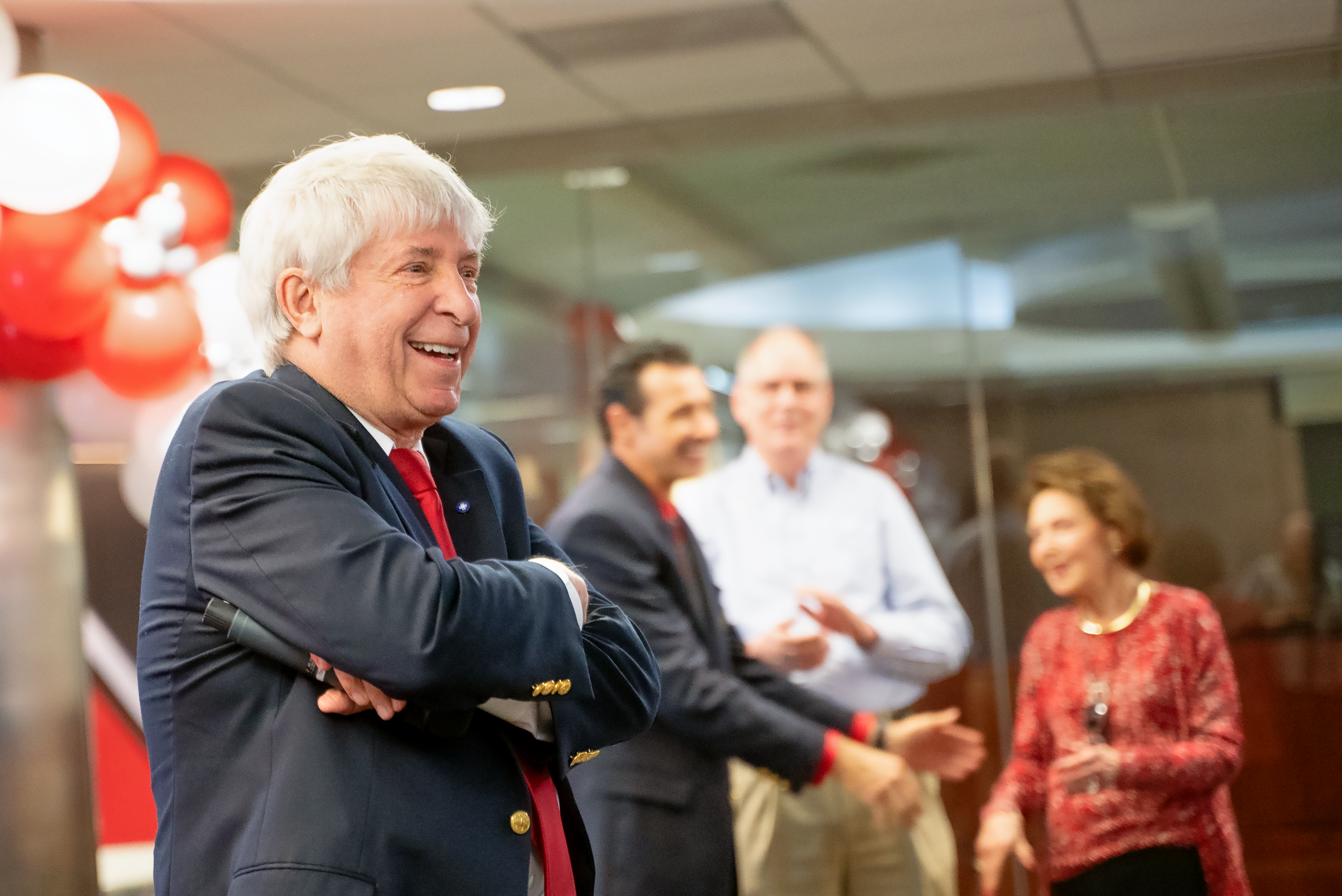 Cyvia Wolff
"This is all thanks to the students and the teachers. They are the reason why we are where we are. It is so great to see how this continued to grow. This truly is something that everyone at the University and the City of Houston should be extremely proud of."
"I am overwhelmed by how this program has grown because of all these people here. I have nothing to do with it. Anyone can give money, and hopefully you all will. I hope you remember that it is important to have a good life but if you don't give back then you don't have anything. I wish you all the best and good luck in the future. Work hard and lots of love."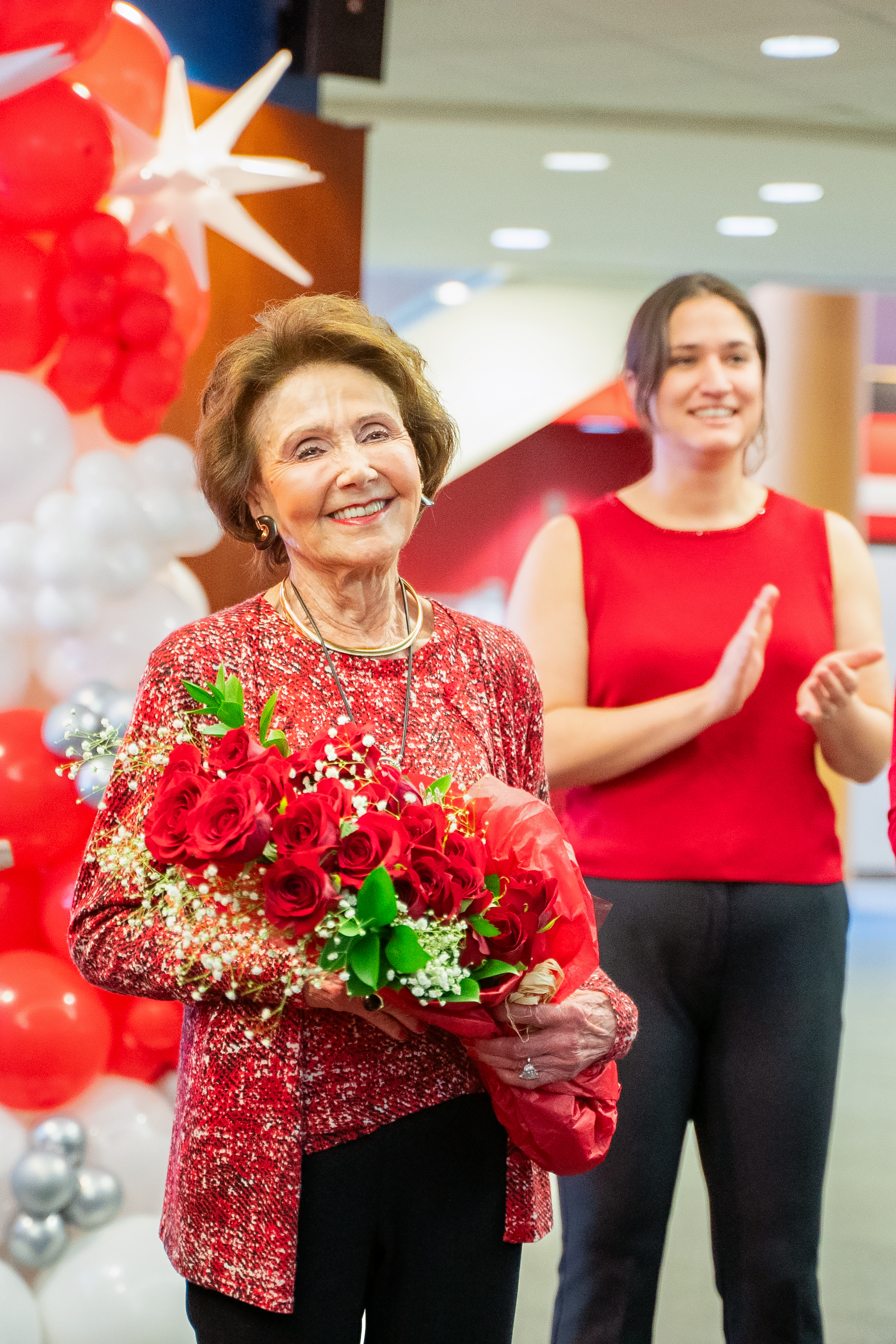 Jazmin Davila
Marketing and Entrepreneurship Senior
"It is something that I've never experienced before. It is a step in the right direction for my future, surrounding me with likeminded individuals that empower me. This program really builds you up and allows you to grow into a person that you never thought you could be, and that's one of the most valuable things I have gained from this program."
Bennett Mainini
Entrepreneurship Senior
"It's absolutely life changing. We knew it was number one and we knew what we were getting ourselves into, but we didn't really know the way it could change our lives. One of the coolest things about it is what we are doing isn't just about ourselves. We actually get to go out and impact the community in ways, whether that is community service events, trying to think about news ways to bring value to the community — that's one of the beautiful things the Wolff Center does."
Ai-Ling Kuon
Entrepreneurship Senior
"Coming into the program, I didn't know what to expect. I heard that it was number one but being part of it now, really getting to experience, not just the education side of things, but the people here truly care about you and about your life and your dreams. I think you often turn into the person that you surround yourself with. I am so grateful that the people I am around of encourage me to be better every day."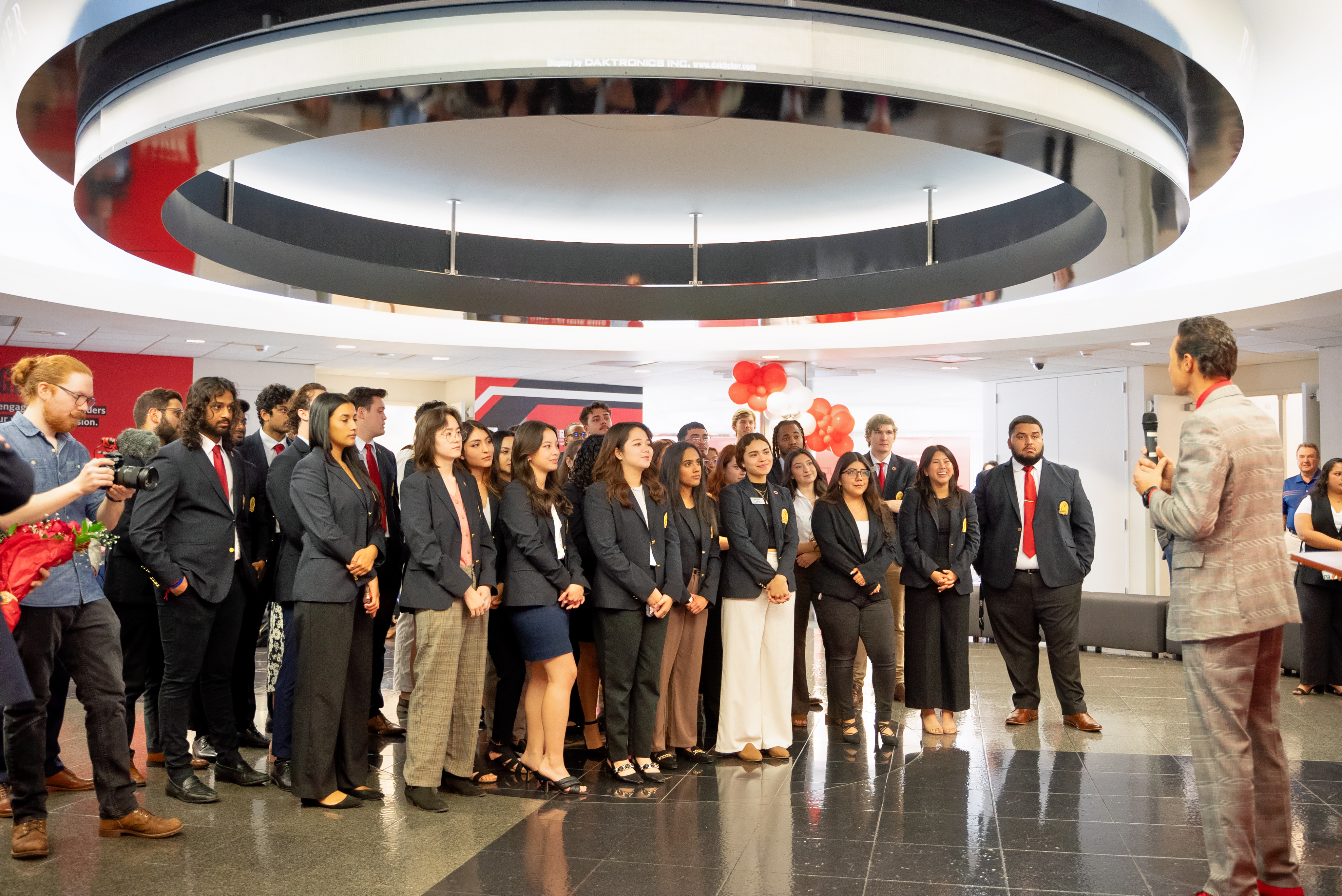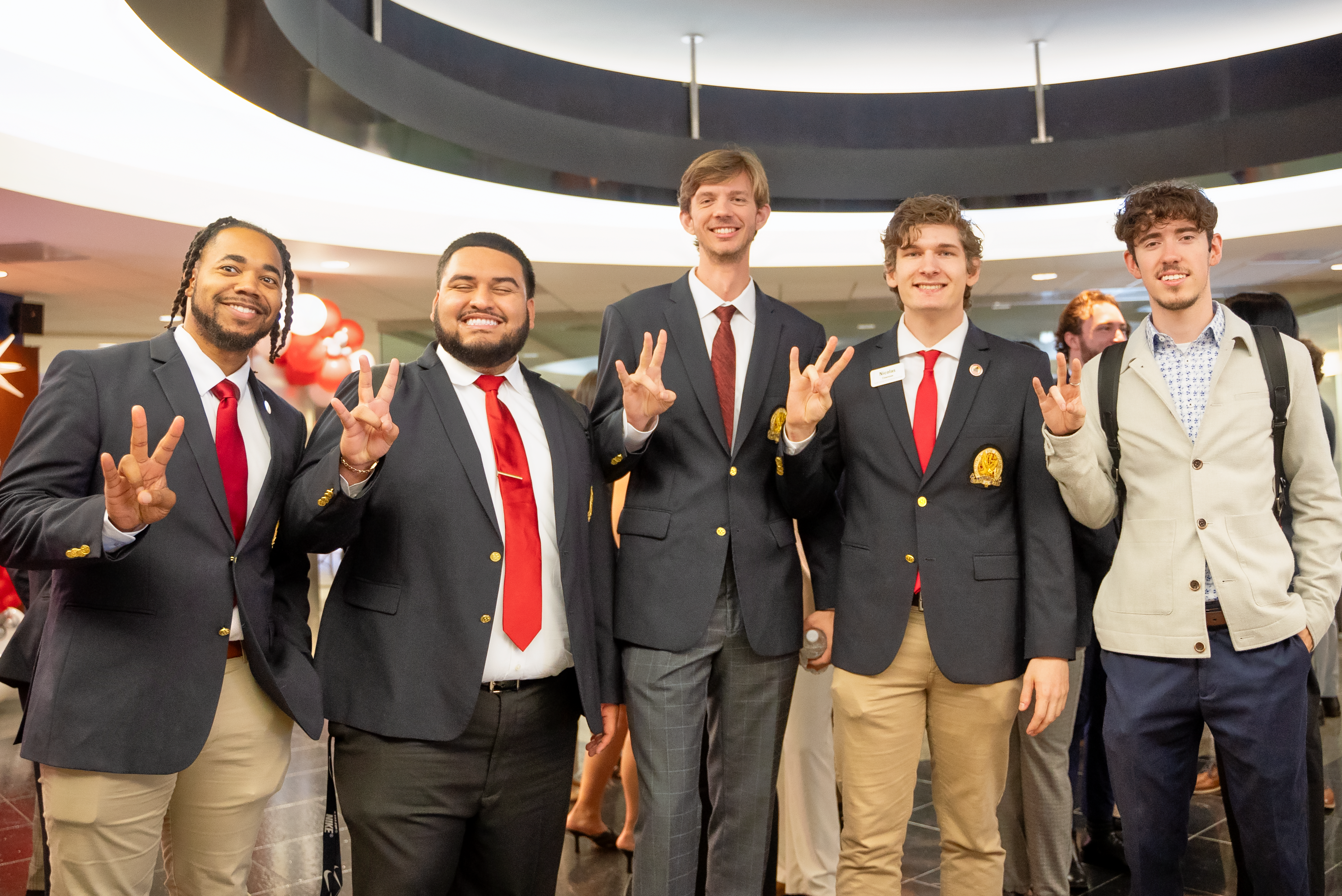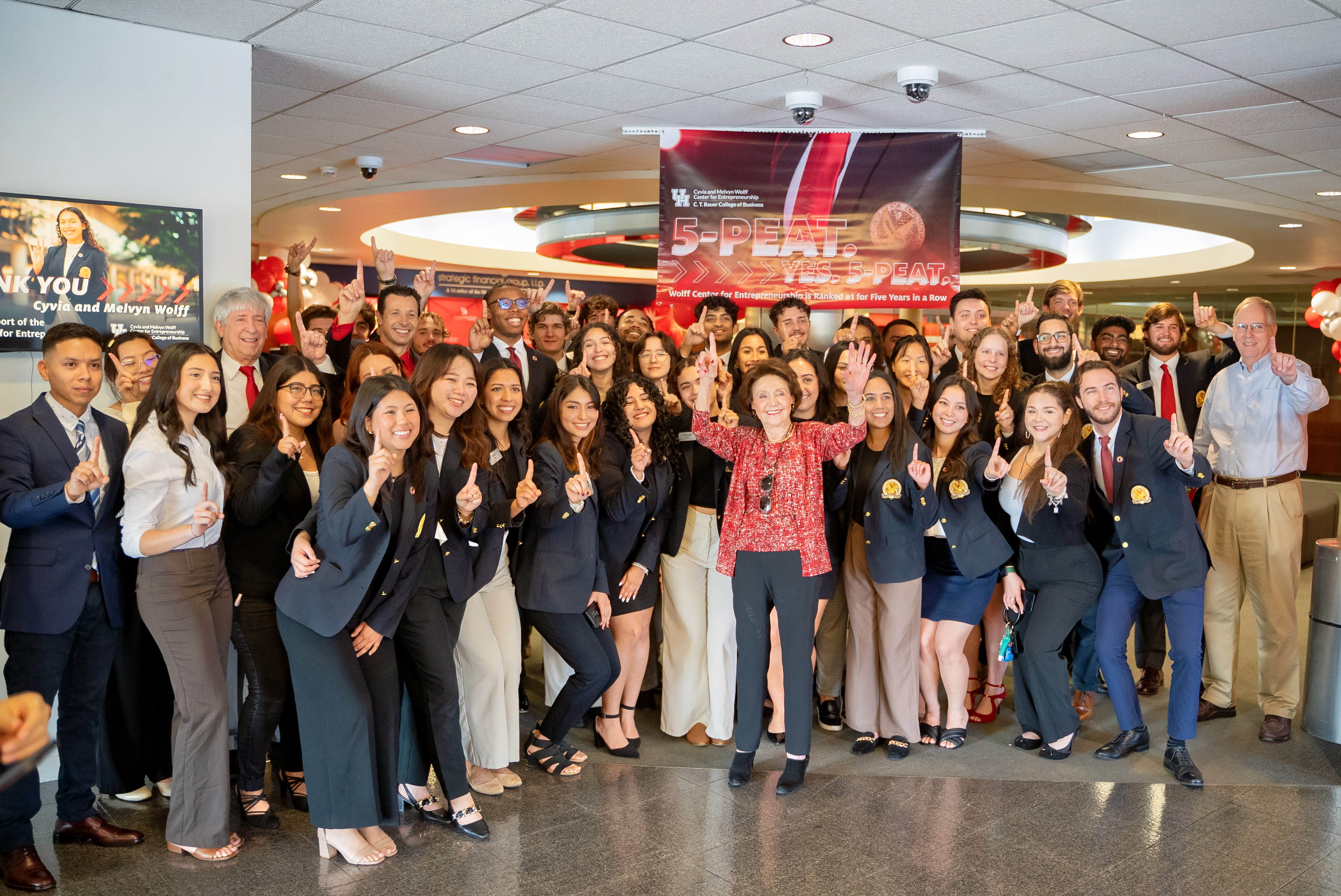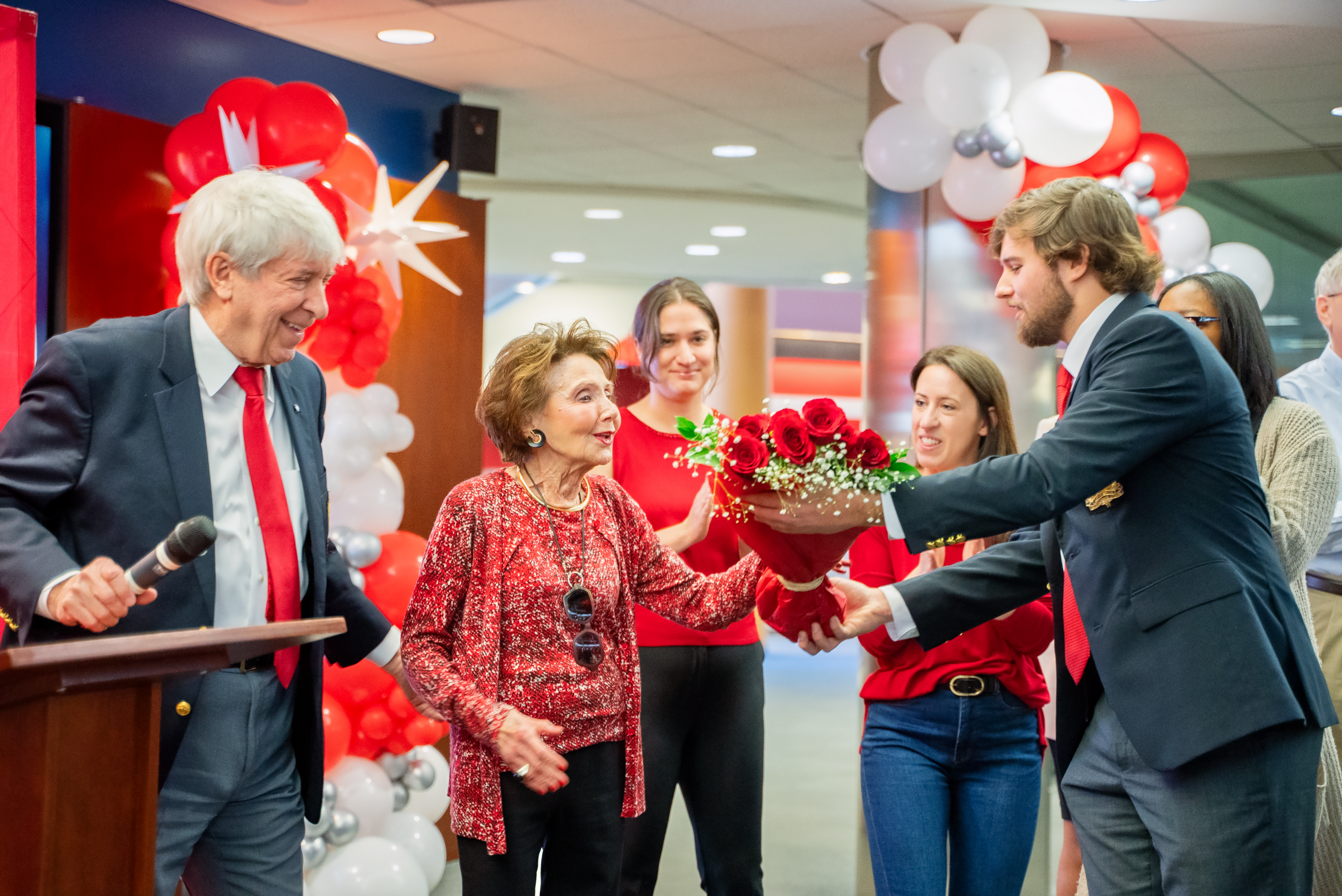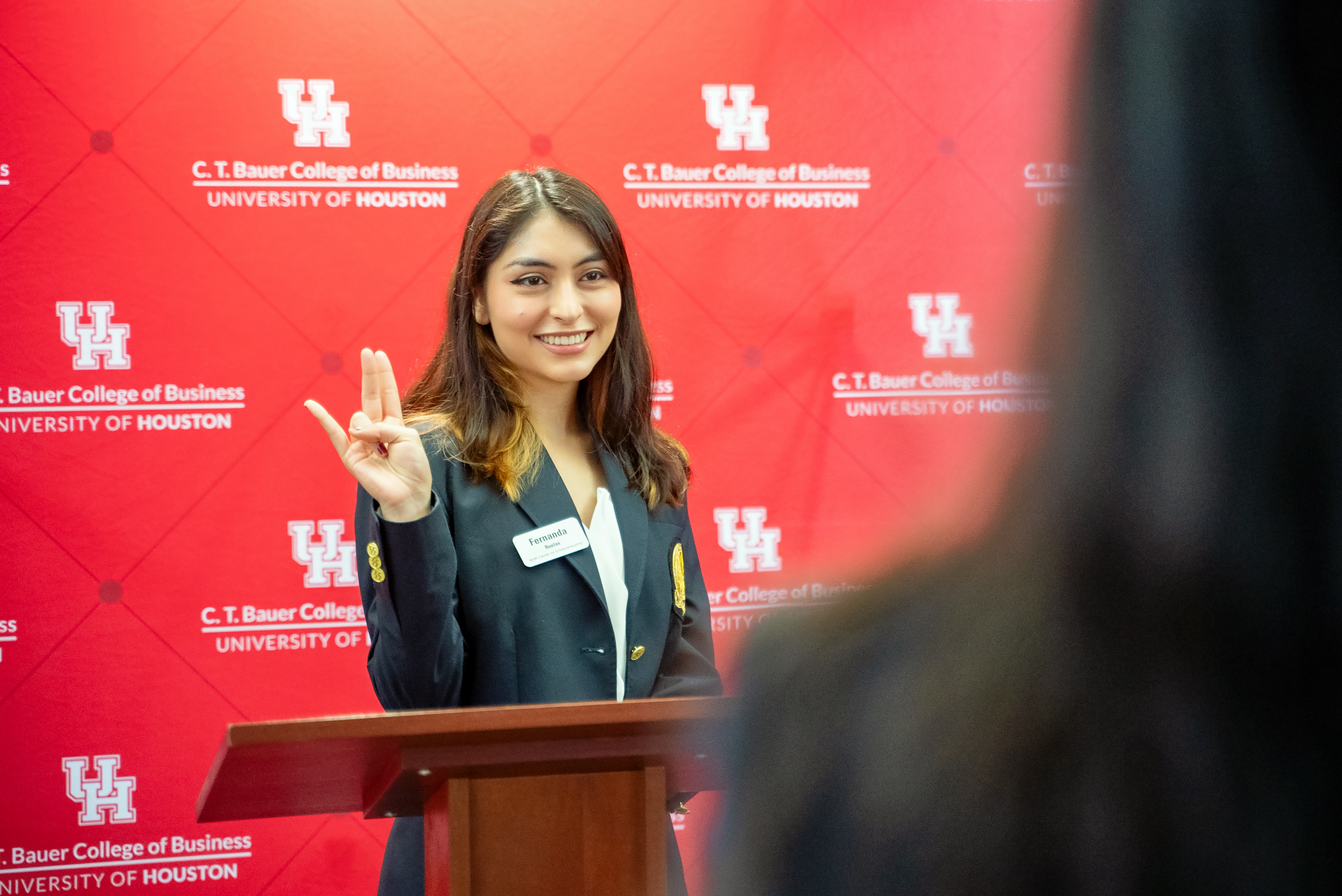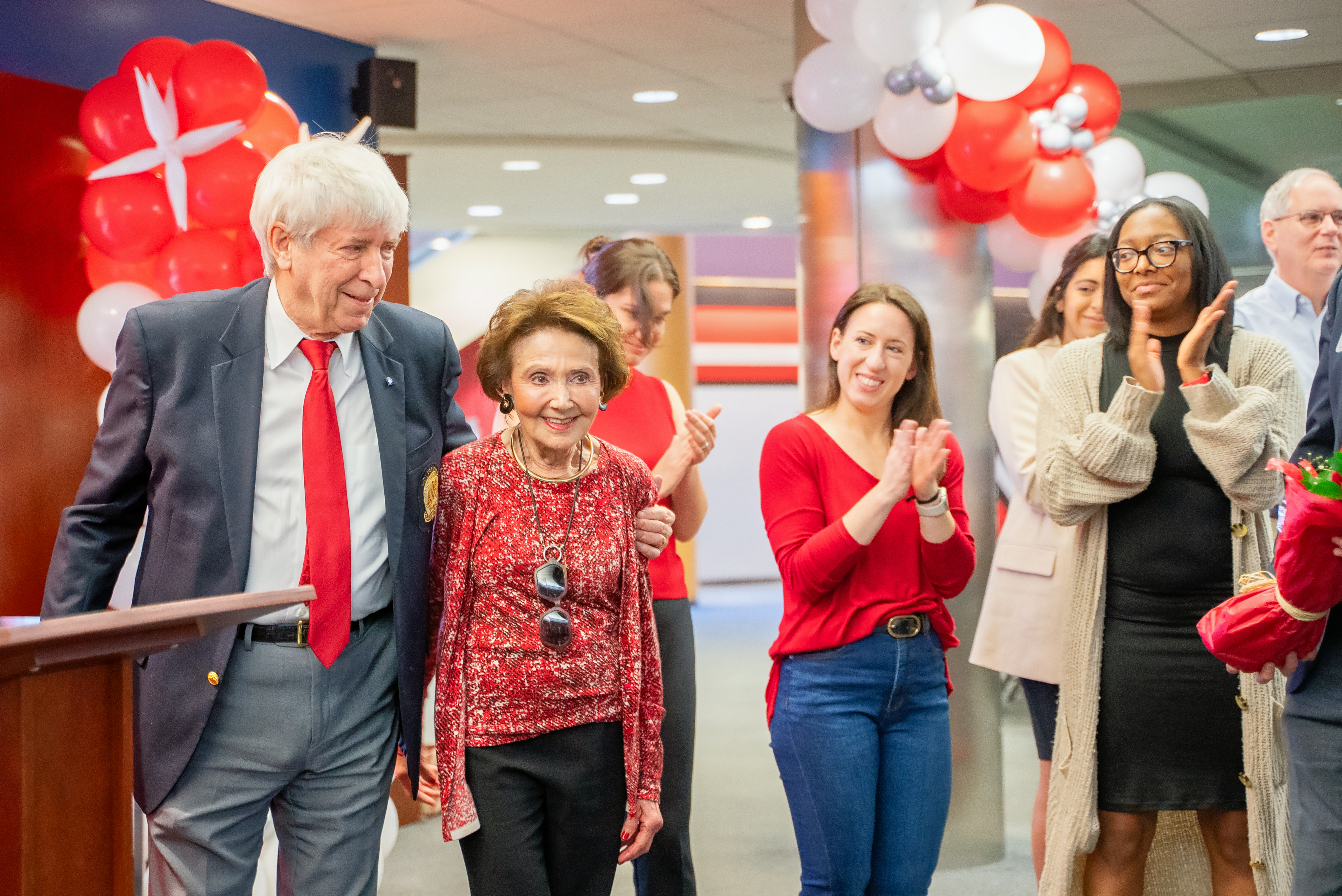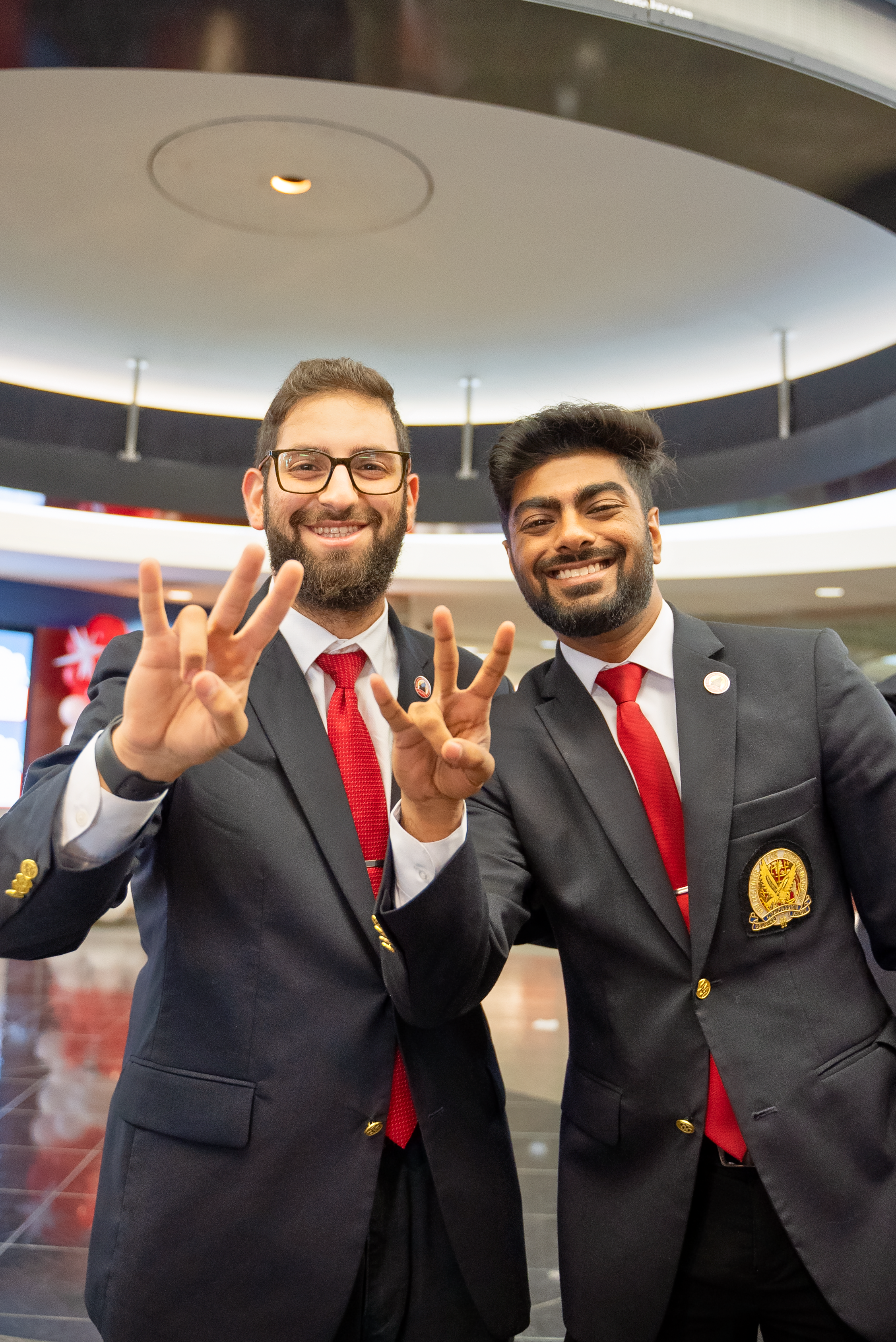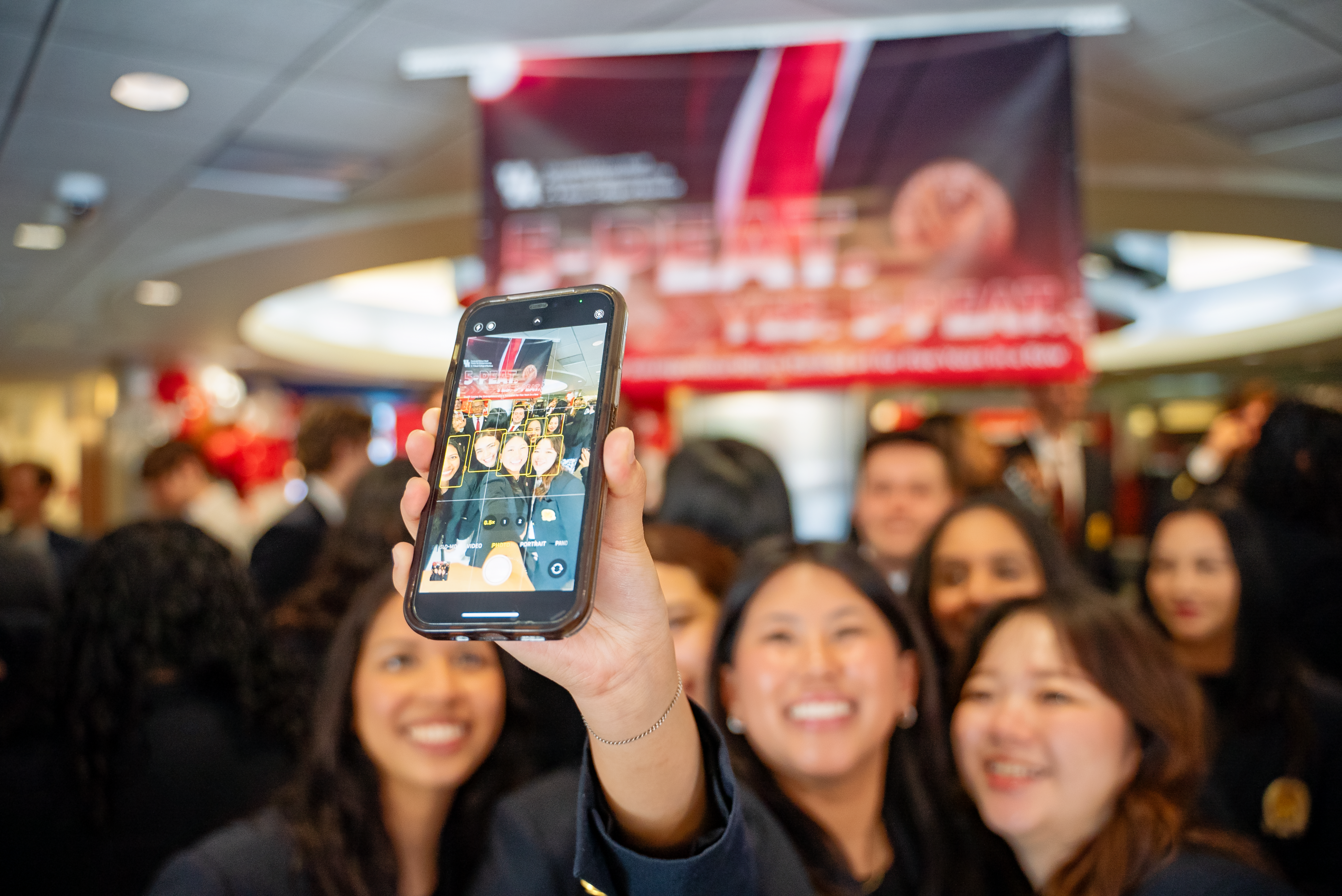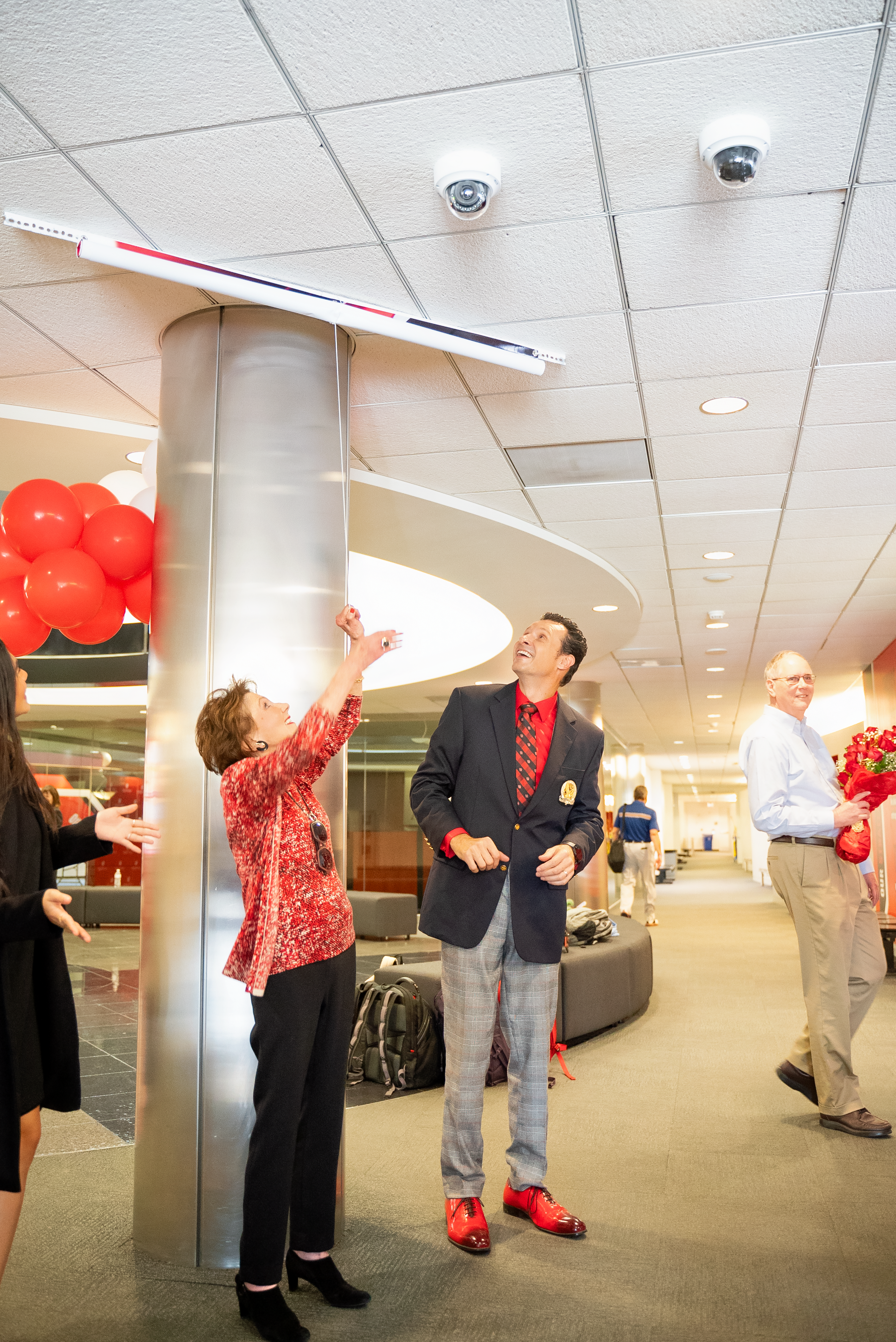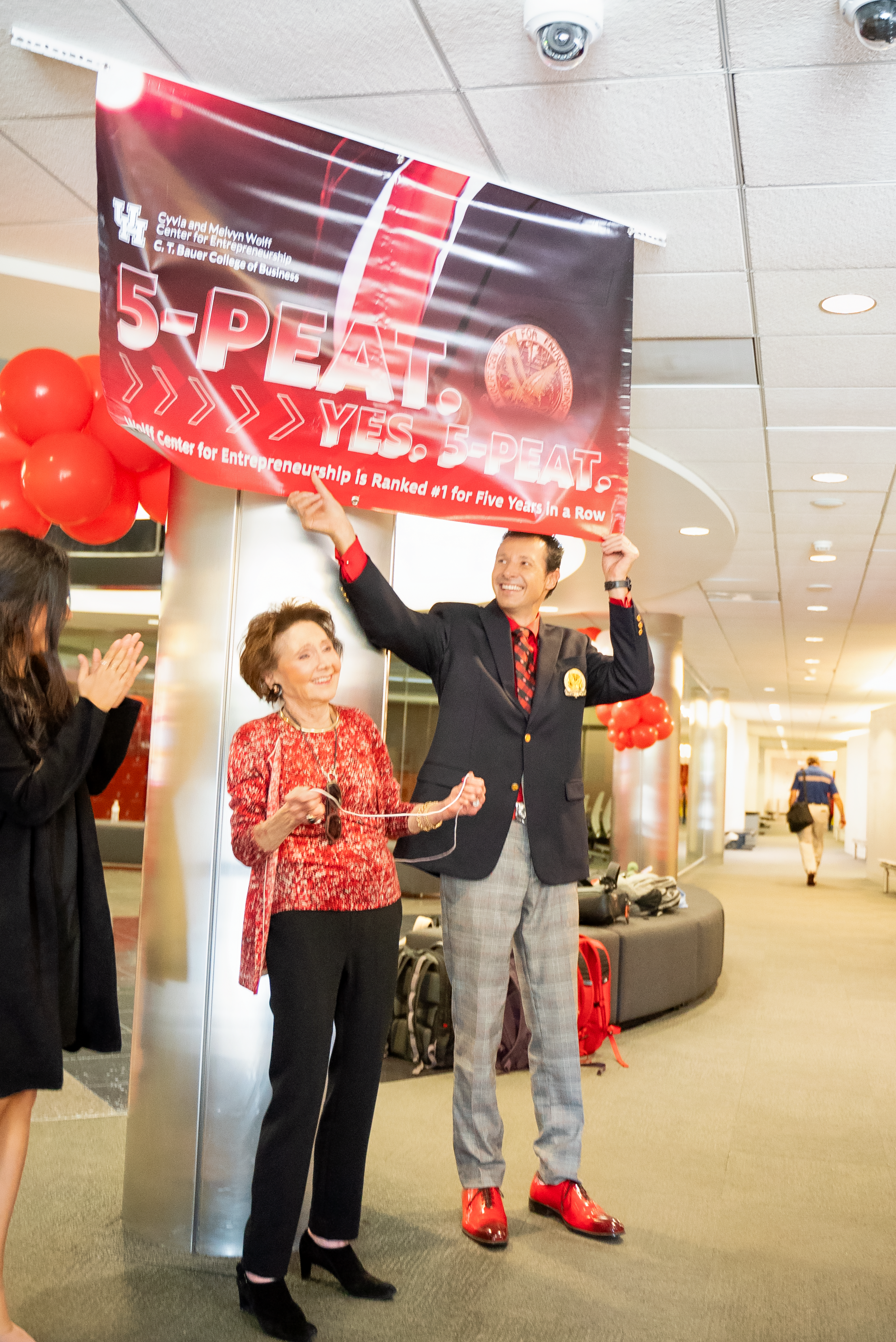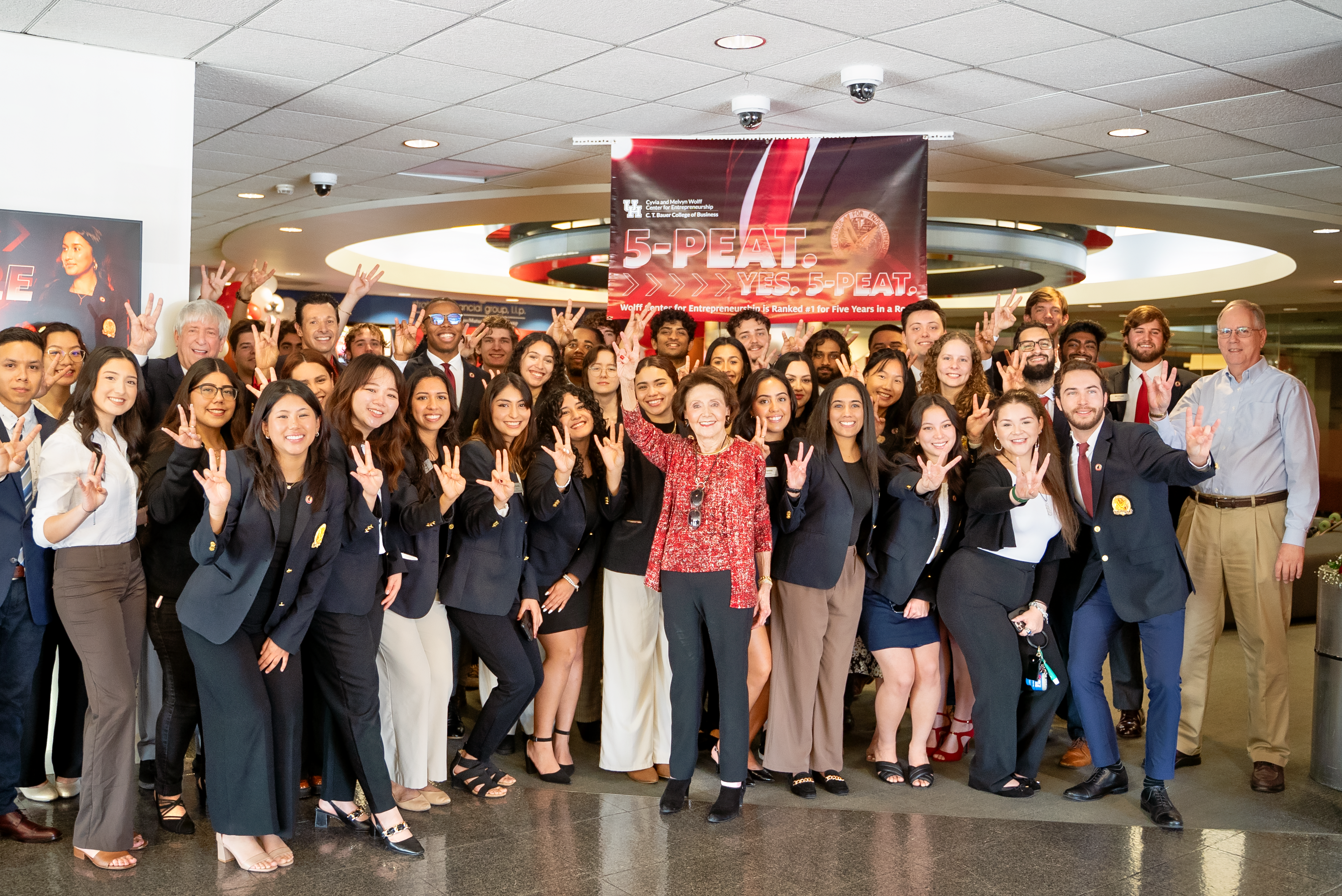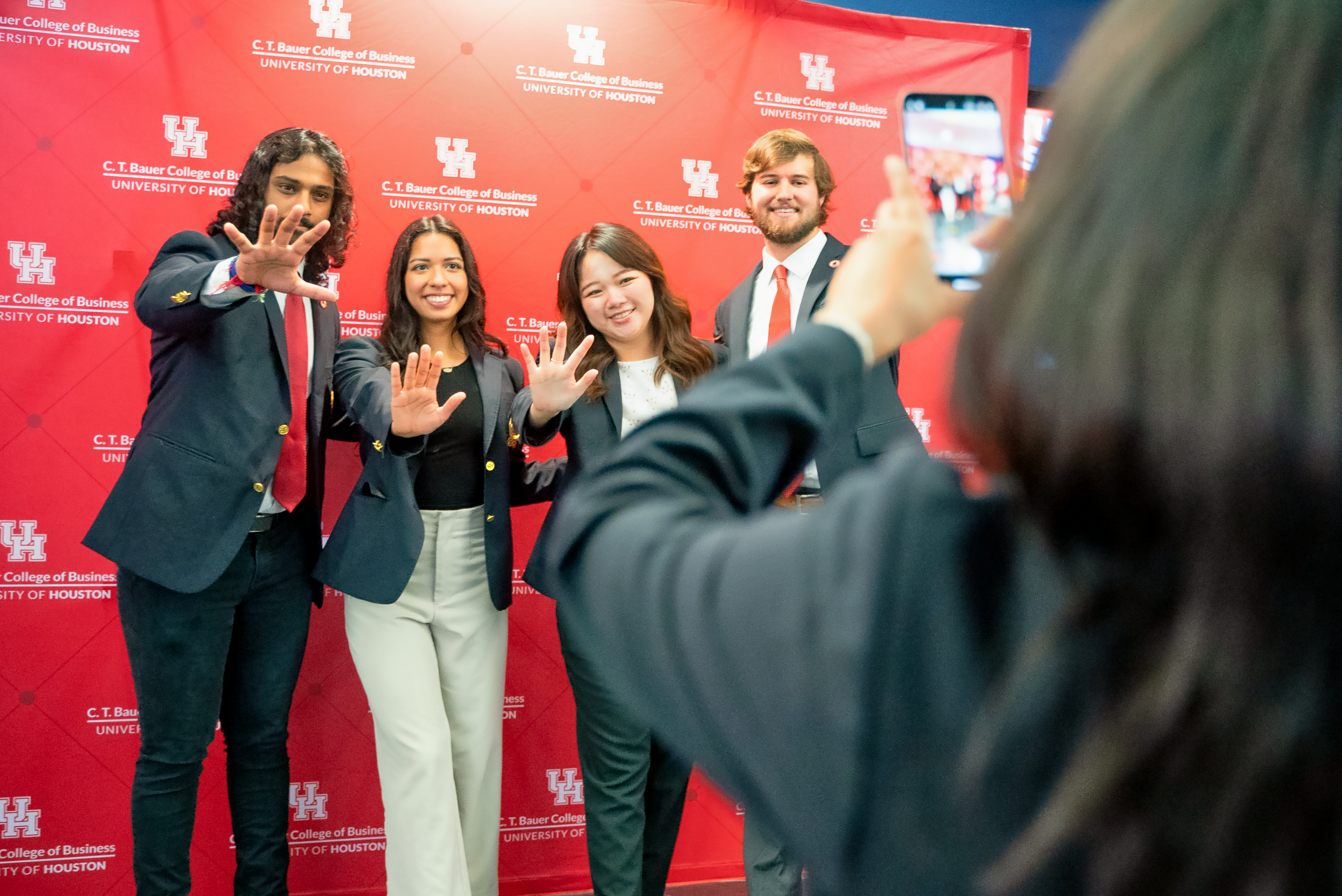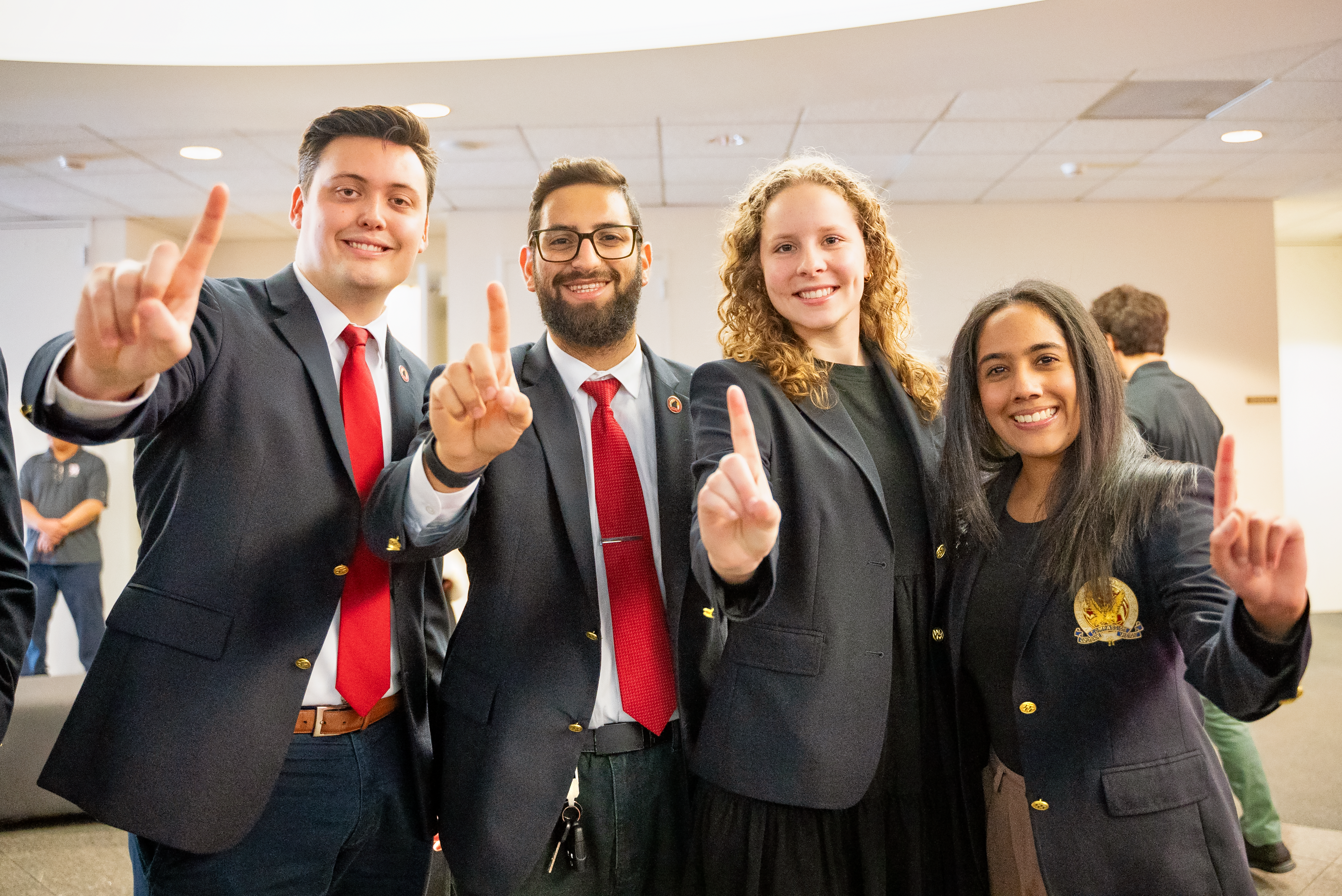 Item 1 of 13